K9 RESCUE REFERRAL is hereby released from any liability, damage or injury hereafter caused by any dog/puppy or cat/kitten advertised on this website.

Some or all of the information provided regarding advertised dogs/puppies or cats/kittens has been received by third parties.

K9 RESCUE REFERRAL does not warrant the accuracy of any information given by other shelters/rescues or individuals where the dogs/puppies or cats/kittens currently reside.

This page was last updated on: December 2, 2013

Get ready to ...sit, stay, down, come, leave it......

NEW:  Obedience training/consultation with

Marc Miller, an experienced dog trainer, 

His e-mail address is :  caninecoach@hotmail.com !!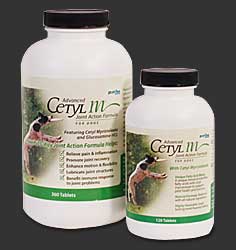 K9 RESCUE REFERRAL is : 

A very small group of dog loving individuals striving to refer destitute dogs/puppies and occasionally cats/kittens in dire need of rescue or on death row at other facilities. Some of these dogs/puppies or cats/kittens may also still be with their current owners. K9 RESCUE REFERRAL is solely a referral program trying to "make a difference". We do not take in dogs/puppies or cats/kittens.

IRIS is a 3 yr old sp fem ABYSSINIAN mix.  This unique kitty needs you.

Please call

970-542-6416/

Ft Morgan HS

FT MORGAN is OVERFLOWING with cats and kittens..... Please help by adopting one

Do you like BALL DOGGIES?

Then look no further.  CLYDE, a 2 yr old neut male LAB/BORDER COLLIE LOVES to fetch.  He is so much fun to watch as he throws a toy into the air and catches it himself.  Clyde is a happy boy who has been at the shelter for way too long - through no fault of his own.  He is a smart learner and eager to please.  He is the kind of dog that will go on hikes with you but that would also love to just hang out with you watching Sunday's football game. 

Please call the Ft Morgan Humane Society at (970) 542-6416 DIRECTLY with any question or inquiry in this adorable animal during hours of operation:  Tues - Sat 11AM - 5PM. All others by appointment.   >>>You can also contact K9RR at 970-379-7530 (leave a message if there is no answer) as an alternative phone number when inquiring about this pet.

***Do you live on the Western Slope?  We will help you bring your new pal closer to you.***