K9 RESCUE REFERRAL is hereby released from any liability, damage or injury hereafter caused by any dog/puppy or cat/kitten advertised on this website.

Some or all of the information provided regarding advertised dogs/puppies or cats/kittens has been received by third parties.

K9 RESCUE REFERRAL does not warrant the accuracy of any information given by other shelters/rescues or individuals where the dogs/puppies or cats/kittens currently reside.

This page was last updated on: July 13, 2014

Get ready to ...sit, stay, down, come, leave it......

NEW:  Obedience training/consultation with

Marc Miller, an experienced dog trainer, 

His e-mail address is :  caninecoach@hotmail.com !!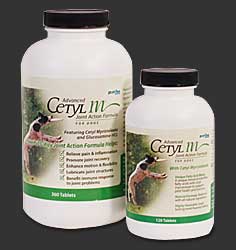 K9 RESCUE REFERRAL is : 

A very small group of dog loving individuals striving to refer destitute dogs/puppies and occasionally cats/kittens in dire need of rescue or on death row at other facilities. Some of these dogs/puppies or cats/kittens may also still be with their current owners. K9 RESCUE REFERRAL is solely a referral program trying to "make a difference". We do not take in dogs/puppies or cats/kittens.

RORY - Young neut.male Staffordshire Terrier cross. Charming personality.

Longmont HS at 303.772.1232

PLEASE OPEN YOUR HOME AND HEART TO  PRINCESS... SHE HAS BEEN PATIENTLY WAITING FOR YOU...

OMG, talk about plain cute and adorable. These male and female 12 week old baby bunnies are ready to start a new life with new families.

They are FLORIDA WHITE RABBITS with gorgeous red eyes.

These babies are currently 2.5 lbs and should not be more than 5-6 lbs when fully grown.

Mom and dad are approx. 5 lbs.

They have a Pedigree and could be show rabbits.

Rabbit dad won Best of Breed twice and Best of Show trice.

These bunnies have been well socialized and are tame and very lovable. Adoption fee is $25.

Please email andrea@sopris.net or call 970-379-7530 for more information