K9 RESCUE REFERRAL is hereby released from any liability, damage or injury hereafter caused by any dog/puppy or cat/kitten advertised on this website.

Some or all of the information provided regarding advertised dogs/puppies or cats/kittens has been received by third parties.

K9 RESCUE REFERRAL does not warrant the accuracy of any information given by other shelters/rescues or individuals where the dogs/puppies or cats/kittens currently reside.

This page was last updated on: March 2, 2014

Get ready to ...sit, stay, down, come, leave it......

NEW:  Obedience training/consultation with

Marc Miller, an experienced dog trainer, 

His e-mail address is :  caninecoach@hotmail.com !!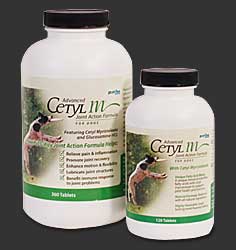 K9 RESCUE REFERRAL is : 

A very small group of dog loving individuals striving to refer destitute dogs/puppies and occasionally cats/kittens in dire need of rescue or on death row at other facilities. Some of these dogs/puppies or cats/kittens may also still be with their current owners. K9 RESCUE REFERRAL is solely a referral program trying to "make a difference". We do not take in dogs/puppies or cats/kittens.

IRIS, 3 yr old sp. fem.

Has been patiently waiting for you. 

970-542-6416/

Ft Morgan HS

PLEASE OPEN YOUR HOME AND HEART TO TIA.... SHE HAS BEEN PATIENTLY WAITING FOR YOU...

How come NOBODY loves me?????

Is it because I am what you call a Staffie mix? I can't help that I was born the 'wrong breed'. I am a really good girl and I was told by the staff here at the shelter that I am a very pretty.

I wished you would feel the same way. You know I have been here since October 16th when my last 'daddy' just dumped me and never came to look for me. I have spent approx 130 days so far in a loud and busy shelter.... So many people come here and they just keep walking past my kennel and leave with another one of my cell mates. I don't understand.

I know they care about me here at the shelter but I am scared. I am starting to feel that I am not good enough for a new family to love me when all I want is happiness.

I am getting depressed..... I promise to be a good girl if you just give me a chance..... I want to be happy, I want to run in the snow, I want to cuddle up right next to you, I want to be your best friend...., please let me be your new best friend.

TIA IS A 1 YR OLD SPAYED FEMALE AMERICAN STAFFORDSHIRE TERRIER MIX.

PLEASE CONTACT US AT 970-379-7530 AND MAKE SURE TO LEAVE A VM IF THERE IS NO ANSWER. OR PLEASE E-MAIL US AT ANDREA@SOPRIS.NET

TIA NEEDS OUT OF THE SHELTER!!!