K9 RESCUE REFERRAL is hereby released from any liability, damage or injury hereafter caused by any dog/puppy or cat/kitten advertised on this website.

Some or all of the information provided regarding advertised dogs/puppies or cats/kittens has been received by third parties.

K9 RESCUE REFERRAL does not warrant the accuracy of any information given by other shelters/rescues or individuals where the dogs/puppies or cats/kittens currently reside.

This page was last updated on: March 6, 2016

Get ready to ...sit, stay, down, come, leave it......

Obedience training/consultation with

Marc Miller, an experienced dog trainer, 

His e-mail address is :  honorthedog@comcast.net !! 

(970) 928-0817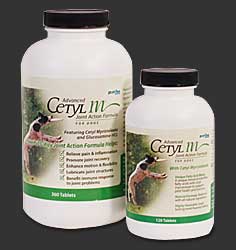 K9 RESCUE REFERRAL is : 

A very small group of dog loving individuals striving to refer destitute dogs/puppies and occasionally cats/kittens in dire need of rescue or on death row at other facilities. Some of these dogs/puppies or cats/kittens may also still be with their current owners. K9 RESCUE REFERRAL is solely a referral program trying to "make a difference". We do not take in dogs/puppies or cats/kittens.

PLEASE OPEN YOUR HOME AND HEART TO  THESE SHELTER DOGS AND CATS - THEY NEED YOU....

Danica -

Beautiful, sweet Border Collie/Lab x.

970-629-3865

***How come NOBODY loves me…***

.... am I really that undeserving of happiness and love....  

I promise to be a good boy if you would just give me the chance to prove it to you....  

I am only 1 yr old and have spent way too many weeks in a shelter.  They are very nice to me here but I am lonely.  I am very sad to see my cellmates come and go and people just keep walking by me.  Why?  Please tell me why?  

I love people and love to be around my doggie friends.  I was told my coat is a very sparkly white color and I have the cutest pink nose.  

I am eager and willing to learn.  When I go to sleep on the concrete floor at night, I have a dream.....a dream of going on a walk and hike with my new mommy and daddy and I run like the wind back and forth the trail with a big smile on my face because I am happy and free ....and loved!!!  I dream of living in a house with my mommy and daddy and they teach me all kinds of tricks.  They hug me and pet me ...and I lick their hands because I am so grateful and so happy.  And at night I sleep on my own soft doggy bed right next to their bed and I smile as I fall asleep.... I am happy and finally home....

But then when I wake up in my concrete cell at the shelter I realize this was just a dream...  and I am very sad.

Tell me... can't dreams come true????  Will you make my dream come true? 

My name is Sylvester and I will love you unconditionally if you just give me the chance to prove it to you.

For more information about Sylvester, please call Vicky at 970-629-3865 or e-mail: vpfennig@rangelygovt.com . She can make arrangements to meet you on this cutiepie.